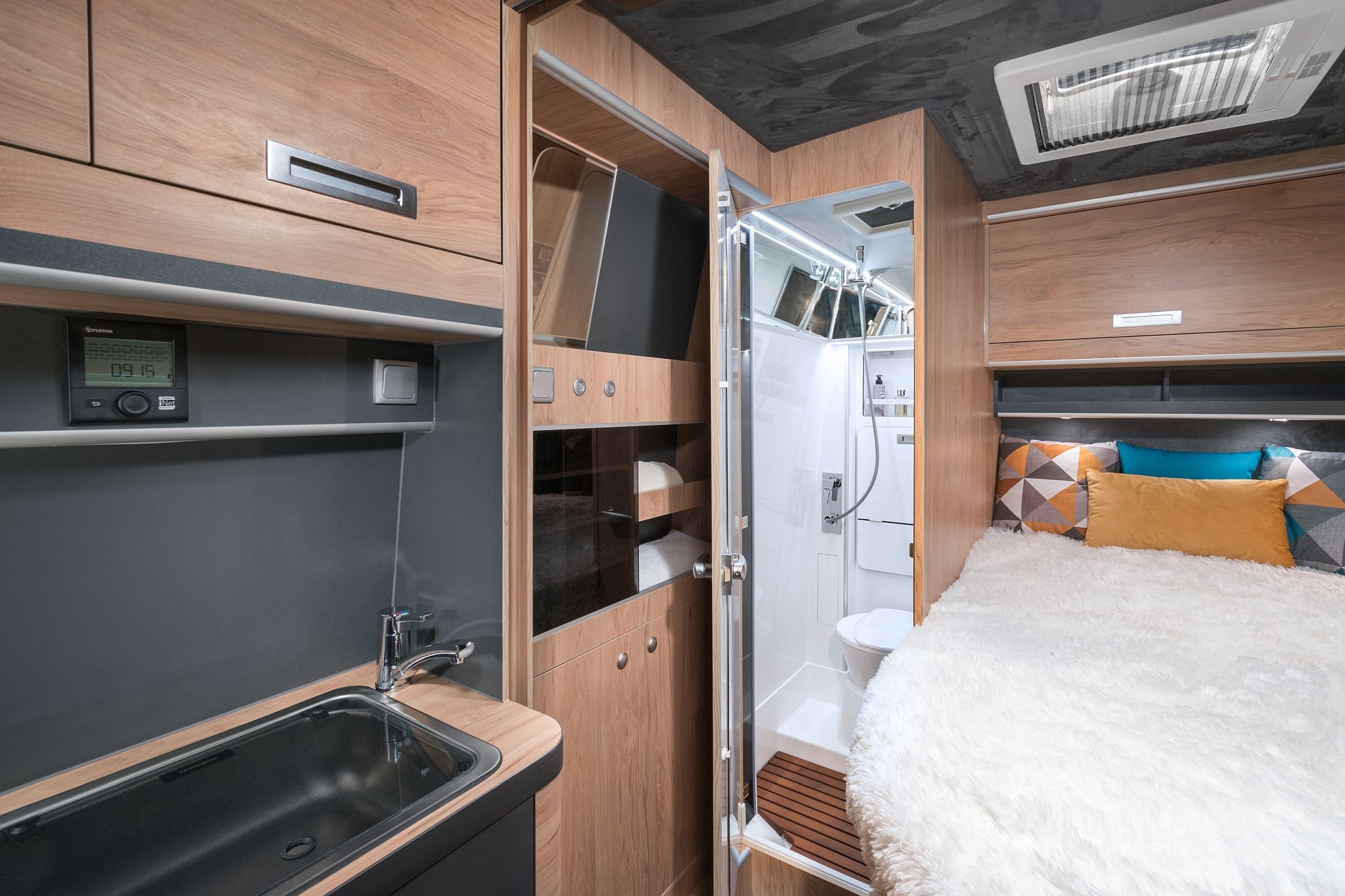 Nowoczesny układ z maksimum przestrzeni wewnętrz
---
636 cm długości
Podobnie jak model Z, model X oparty jest na najdłuższym dostępnym podwoziu Fiata Ducato czy Peugeota Boxera. Zapewnia on przyzwoitą ilość miejsca wewnątrz pojazdu. Łóżko francuskie i łazienka umieszczone z tyłu sprawiają, że przestrzeń ta jest jeszcze bardziej użyteczna. W środkowej części jest sporo wolnego miejsca.
Łóżko francuskie
Łóżko główne zostało umieszczone po stronie kierowcy pojazdu, obok łazienki z toaletą. W zależności od modelu dostępne są jedno lub dwa dodatkowe miejsca do spania dla dzieci lub młodzieży.
Wewnętrzne drzwi - odrobina prywatności
Wewnętrzne drzwi przesuwne zapewniają maksymalną prywatność, dzieląc wnętrze kampera na dwie, całkowicie odseparowane strefy. Jest to szczególnie przydatne dla rodzin podróżujących z nastolatkami.
Dużo miejsca na bagaże
Bagażnik w modelach X jest duży i łatwo dostępny. Tym, co wyróżnia te modele, jest ilość dostępnego miejsca do przechowywania wewnątrz pojazdu. Obejmuje to dużą szafę, głębokie szuflady, pojemne szafki i dużą lodówkę.